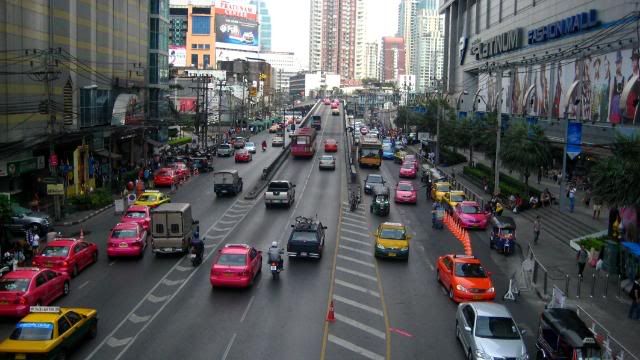 Say hi to Bangkok.
Cheap food, cheap clothes.
But I met a bad self acclaimed Singaporean ah pek in Bangkok.
Argh.
Being conned $30 as he claimed that he needs the money to buy train ticket back to Singapore for him and his wife.
So, me and my friends each lent him $30, a total of $90.

Stupid of us for being too softhearted though we were so suspicious of what he said.
Though $30 is not exactly a lot, but it still sucks when you are being cheated.